New Work
PBS NewsHour
Reinventing the broadcast stalwart for the digital age
PBS NewsHour is one of the mainstays of America's political press. Since its inception as the MacNeil/Lehrer Report during the Watergate hearings in 1975, it's delivered some of the best news, analysis and insight into Washington politics. Millions of Americans tune in each day to its unique non-commercial format. In a media landscape characterized by mistrust and division, PBS NewsHour stands out as a standard bearer of quality, accuracy and fairness. We worked with the NewsHour's team over several months to re-build and re-imagine their platform and build a new digital home.
In addition to designing and building the NewsHour's site, our Growth Team worked with their newsroom to visualize the 2018 midterm election results. The graphics were used on the site during election night and in the live broadcast coverage. We emphasized the shifting Balance of Power, giving NewsHour users and viewers a live look at how the makeup of Congress was shifting with each race.
The design challenge for the NewsHour was to upgrade the site's overall aesthetic without scrapping the character that viewers have come to know and trust. The site features compelling displays of NewsHour's daily journalism as well as collections of in-depth reporting, from their recent "America Addicted" series on the opioid crisis to long-term coverage of the "Desperate Journey" refugees and migrants are facing in Europe and Africa.
We created new formats that clearly separate news from opinion and commentary, and make it easier to find the PBS NewsHour stories from the broadcast. We worked to package content in more meaningful ways and help users gain a deeper understanding of the issue and make connections between news stories.
Video is vital to the NewsHour. The site now features a new live video collection, site-wide notifications and an always-present live video status driven by a steady stream of speeches, news briefings, Congressional hearings while making NewsHour's nightly broadcast easily accessible from every page.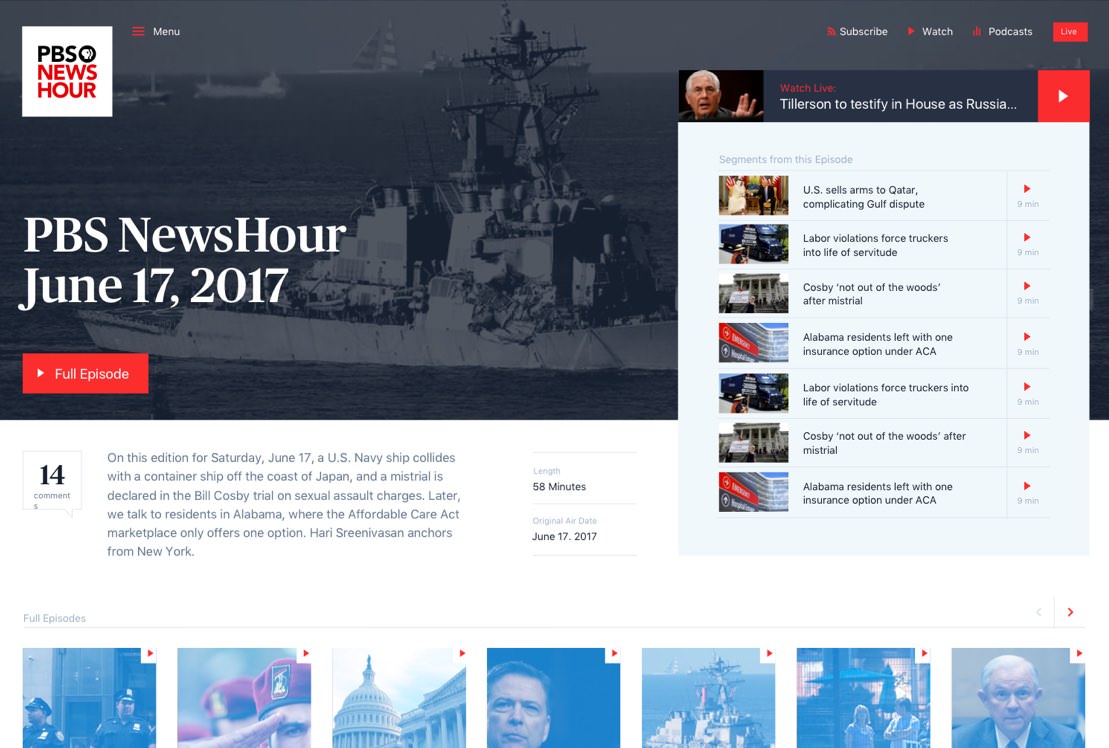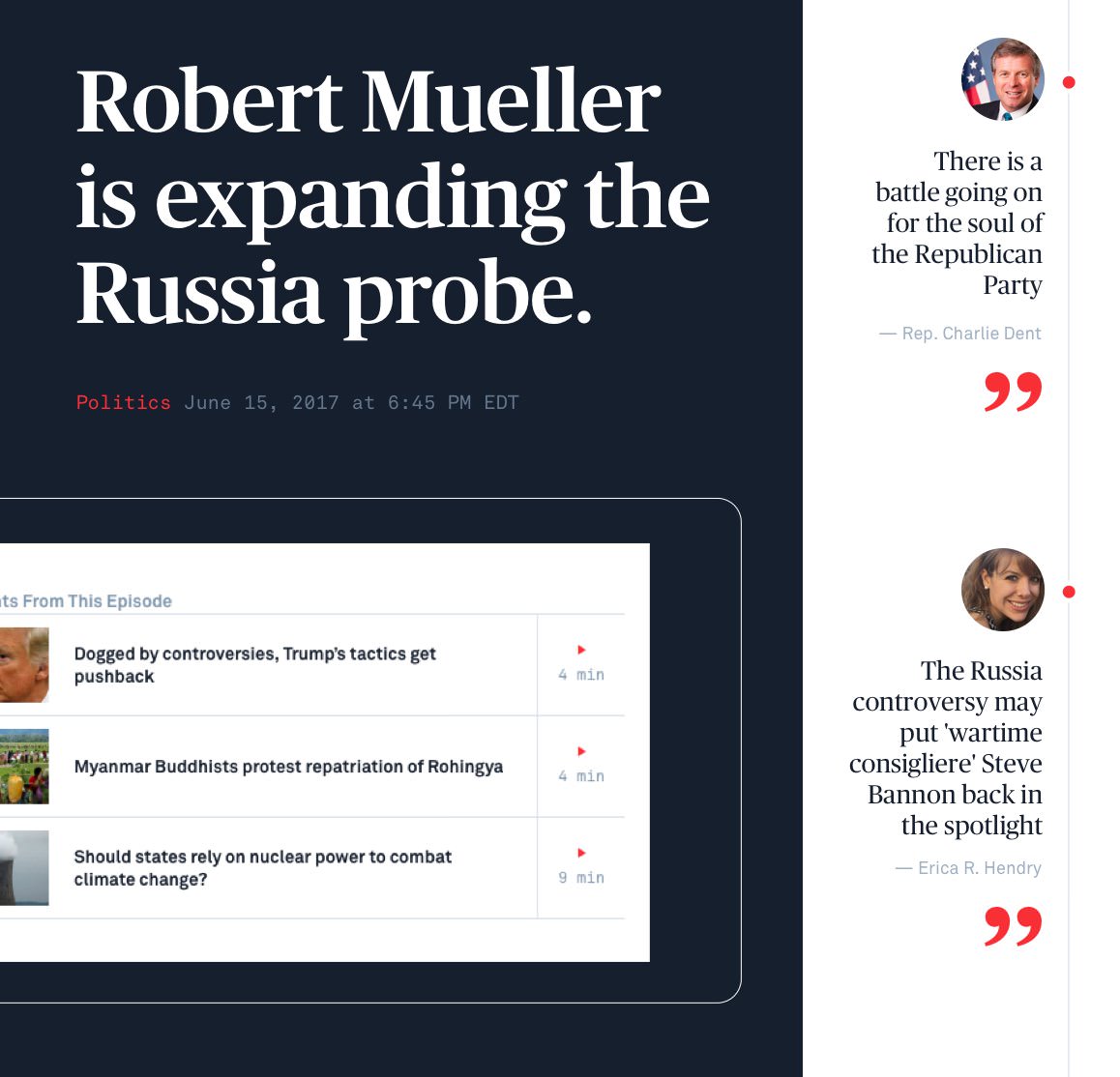 What We Did
Research
Information Architecture
Content Strategy
UX Design
Front-End Development
CMS Development